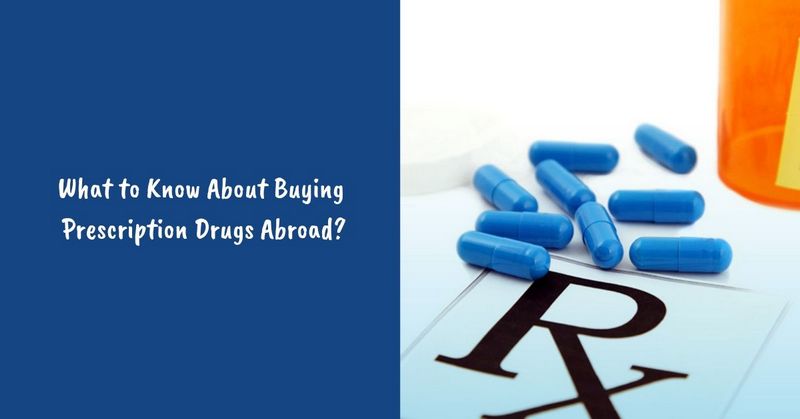 Today, many customers wonder what medicines can be ordered in foreign online pharmacies.
Medicines may be imported into the territory of your country if they are intended for personal use and are registered. However, only a limited list of drugs can be purchased abroad without a prescription, as a rule, these are drugs that are also freely available in your local pharmacies. In particular, these are some antihistamines, digestion-enhancing drugs, antipyretic drugs, etc. Many drugs are sold by a valid prescription issued by a licensed doctor. This applies to antibiotics, hormones, and many other medications.
If the medicine is registered in your country and refers to OTC drugs, then a prescription or a statement certified by a doctor for its import is not required. According to the law, the importation of drugs containing potent or toxic substances that are not psychotropic or narcotic is possible only with a doctor's prescription. It should contain information about the name and quantity of the prescribed drug.
What to consider when ordering prescription drugs online?
If you ordered prescription drugs abroad, then customs may require a prescription. It must necessarily indicate the specific name of the drug and its dosage.
If the drug was ordered as prescribed by a doctor, then no criminal prosecution will follow. This is not a person who decided to buy a drug but a doctor prescribed it to the patient. If the doctor prescribes a drug that is not registered in your native country, there will be no ban on import. But doctors rarely prescribe such drugs, these may be isolated cases. There is no malicious intent in ordering a medicine. If a doctor has recommended it to a person, and the patient ordered it online and wants to be treated with this medicine, then he cannot be subjected to criminal prosecution, because there is no corpus delicti.
Also, questions from customs officials may arise if the ordered consignment of medicines exceeds the norms necessary for the treatment of one person (usually only a 3 month supply is allowed).
How do I know if there are shipping restrictions?
To find out if restrictions on shipping apply to a medicine, it is necessary to study the composition of the drug for the content of narcotic and psychotropic substances in it. The list of substances under international control is defined by the WHO.
When ordering medicine abroad in an online pharmacy, it is difficult for a person to understand whether it is possible or not to import it into his or her country. This should not be a narcotic and potent psychotropic drug. And this drug also should not be a precursor to the synthesis of potent drugs. It's hard to determine what is a precursor for a person who does not have special medical education.
Do I need to translate the prescription?
If a foreign doctor issued a prescription and statement, these documents must be translated into the language of the country of delivery destination. If the supporting documents (their certified copies or certified extracts from them) are issued in a foreign language, then a notarized translation must be attached to them.
The best option is to issue a prescription in Latin. Any medicine has a commercial name and an international non-proprietary name, which is just indicated in Latin in accordance with the rules of Latin spelling. Therefore, you can order any medicine abroad with any commercial name, the main thing is that its international non-proprietary name is indicated in the prescription. The name of the drug and its amount must necessarily be indicated in the prescription, at least this will serve as proof that the medicine is intended for your treatment.
Can I order medicine for a relative?
It is enough to prove family relationships. It's clear that a son or daughter can order medicine for a sick mother or father. However, the lawyer also advises taking into account the peculiarities of the law enforcement system. When ordering drugs online in a foreign pharmacy, a person needs to be prepared for the fact that the investigator can still decide that the buyer is guilty of a criminal offense. He or she will have to prove that he or she ordered this medicine without any intent – for a sick mother. This is sometimes difficult, in some cases a lawyer may be needed.
How to choose a trusted online pharmacy?
Buying drugs online, it's important to choose a provider that can be trusted. Here are some tips to help you avoid problems:
Look for the necessary medicine on the website of the store which actually exists and provides contact details (address, phone number);
A reliable drugstore will sell Rx medications only by prescription. Technically, this is entirely possible: for example, a prescription can be scanned and sent by email;
Browse the pharmacy website for what it sells. Reliable websites will not sell drugs that can only be used in a hospital – for example, drugs for a chemical abortion;
When choosing a place to order meds online abroad, pay attention to whether it has a license to carry out pharmaceutical activities;
Do not use the Internet to buy medicines that require special storage and / or transportation conditions. A responsible pharmacy will most likely not sell them to you, because it is almost impossible to achieve compliance with all requirements for delivery, for example, to another country.