Although we look forward to and enjoy the warmth of the summer sun, exposure to its UVA/UVB rays, especially for extended periods, is harmful to the skin and leaves lasting signs of its effects over time.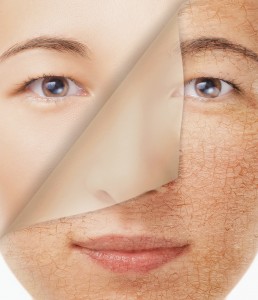 Freckles, dark spots, fine lines and wrinkles are all the result of sun damage that begin to be more noticeable as we age. Annapolis cosmetic surgeon Dr. Wheeler offers specific treatment options for reducing the signs of sun damage and turning back the clock on our aging skin.
Treating sun damaged skin:
Fractional CO2 laser skin rejuvenation:Dr. Wheeler can tailor this treatment to your specific needs and goals. Fractional CO2 lasers allow for a deeper penetration of the skin's layers compared to other laser treatments and can be used on deep wrinkles, scars and uneven skin tone.
CO2 laser peel: another option that Dr. Wheeler will customize to your specific goals, this laser treatment is a deeper treatment than light chemical peels, providing excellent results when treating sun damaged skin with little to no down time.
Scition BBL (broad band light): a non- invasive IPL technology that can address sun damage and age spots effectively with little to no downtime.
Dr. Wheeler will recommend the most effective treatment for you after a thorough examination of your skin and discussion of your goals.
In addition to treating sun damage, Dr. Wheeler can recommend appropriate skin care to help reduce further damage and rejuvenate the skin.
Check out our Gallery of Before and After photos of some of Dr. Wheeler's patients.